Youths living alone: Independent yet lonely
WANG YUANYUAN
|
2018-05-03
|
Hits:
(Chinese Social Sciences Today)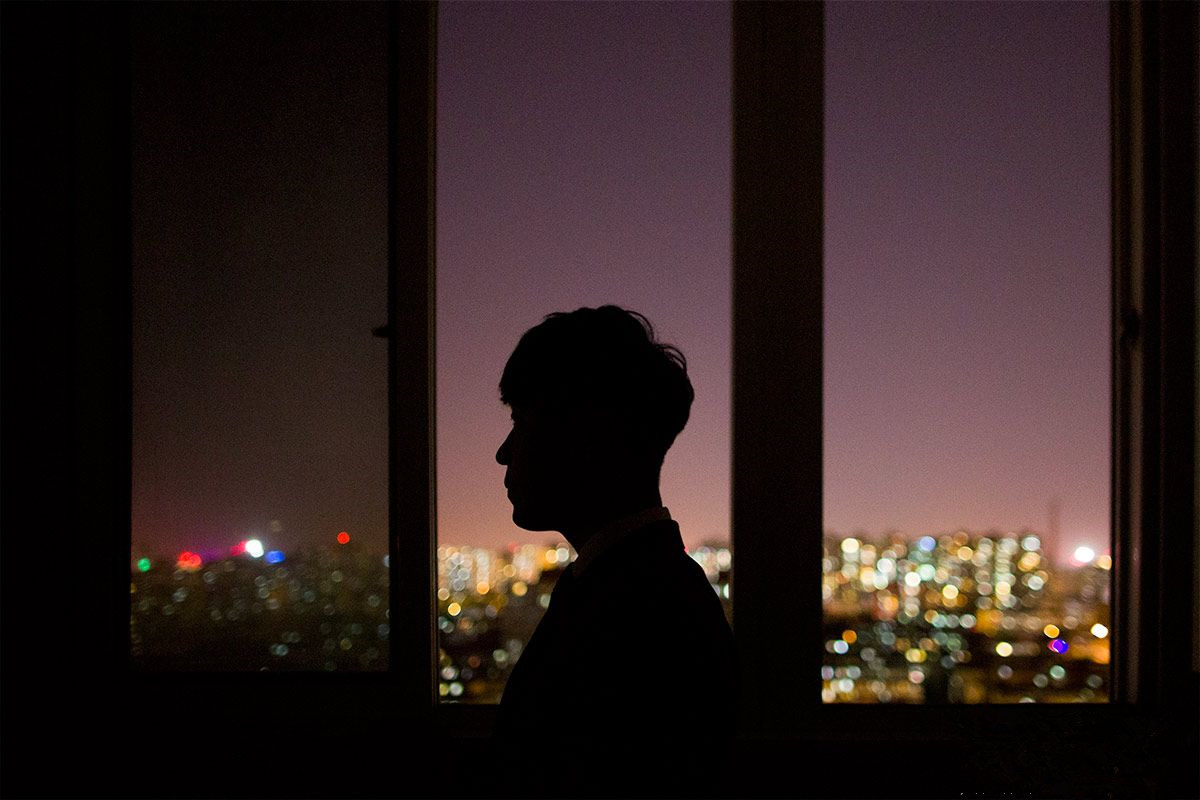 Living by themselves for long with little emotional sustenance, youths living alone may become more independent, but more lonely at the same time.
---
With social and economic development as well as changes in lifestyle, growing numbers of youths are working in big cities and living alone. Relative to "empty-nest elderly," they are dubbed "empty-nest youths" in China, referring to those aged between 20 to 35 living single far away from their parents.

According to a survey of 2,000 internet users conducted by the Social Investigation Center at China Youth Daily through wenjuan.com, 64.3 percent of the respondents said that there were a large number of youths living alone around them. Living alone has gradually become an common lifestyle.
Basic characteristics
He Shaohui, a researcher from the Center for Studies of Village Governance in China at the Huazhong University of Science and Technology, noted that it is essential to analyze the nature and basic characteristics of youths living alone in order to understand them.

Generally, youths living alone are highly educated. Most of them have a bachelor's degree while some have graduate degrees or overseas study experiences. Most are adept in at least one professional skill. They come to work in big cities in order to not waste their expertise while pursuing their interests and life worth.

Moreover, they are independent and insightful. The majority are from the 1980s or 1990s generations. Born after reform and opening up, many are from one-child families. They have had the attention of the entire family since childhood. Having passed through the rite of passage that is higher education, most of them are strong minded and ambitious, with unique insights into various social phenomena.

Nonetheless, most live in poor conditions. In big cities, renting is the primary form of accommodation, so they have to move from time to time. Many live far away from their workplaces and endure a long commute daily.

Also they have small social networks. Though they live in bustling metropolises, they are so overwhelmed by hectic work schedules and confined to cramped living environments that it inhibits their desire to socialize. Their social contact is largely limited to virtual networking and their recreational lives are poor.

In addition, they have strong self-esteem and self-confidence. Many of them work alone in big cities in a bid to gain recognition from society and their families, and realize their dreams. As they are far away from their relatives and familiar circles, self-esteem and self-confidence are probably what back them up in unfamiliar cities.

Living by themselves for long with little emotional sustenance, youths living alone may become more independent, but more lonely at the same time.
Psychological predicament
In 2013, Wang Junxiu, an associate research fellow from the Institute of Sociology at the Chinese Academy of Social Sciences, proposed an indicator system for measuring social mentality, which includes social demand, social cognition, social sentiments, social value and social action.

Based on the indicator system, Hu Yuning and other scholars from the School of Information Management at Nanjing University concluded that relative deprivation, identification with lower social stratum, group sentiment contagion, group non-rationality and de-individualized group catharsis underlying the mentality of being alone can easily lead youths to the virtual world to seek the sense of belonging and realize self-worth.

On this basis, Dou Xiaohong, an associate professor of population sociology at the Party School of the Hunan Provincial Committee of the CPC, gave a summary of social and psychological problems facing youths living alone.

First, due to the urban-rural dichotomy, this group of youths is vulnerable to explicit and implicit social rejection and discrimination. Closed and exclusive regional rules have restricted migrant youths' labor rights and interests, as well as career development and status, hindering them from deeply assimilating into cities.

Given prevailing rejection of and discrimination against singles in society, single youths living alone are prone to negative emotions. Besides, residents of local communities are unwilling to associate with them, regarding them as unreliable. Their high mobility makes it difficult for them to establish and maintain stable, long-term interpersonal relationships.

In the limited and squeezed urban public space, the psychological imbalance of young singles living alone is getting worse. In the big cities that people flock to, the delayed and limited space extension, the squeezing, segmentation and closing of urban space, the polarization of living conditions, and absent or narrow public space aggravate the isolation and psychological repellence of the live-alone group.

The rapidly changing urban society, cramped living space, social rejection and group closeness make youths living alone feel powerless. The faster urban society develops, the stronger their senses of contrast, powerlessness, helplessness and loneliness will be. Under such circumstances, they are not certain about where they should go, thus becoming mired in imbalances and depression.

Furthermore, the result of their failure to live and feel as expected is the interlocking effect of group anxiety and deprivation. Most are from single-child households, and they have had a good living environment since birth, with their parents expecting much from them. Facing fierce competition in terms of attending kindergarten, entering a higher school, taking examinations and hunting for jobs, they have been under great pressure all along. However, only a handful of youths stand out. Young people of lower vocational and social statuses would be seriously disappointed when their current lives and feelings fail to live up to their expectations.

When youths living alone experience how cruel real society is, how difficult it is to improve the quality of life and social status, and how far it is from mental and social expectations, they will easily feel anxious and relatively deprived.
Countermeasures
On a personal level, youths living alone should overcome cognitive biases and improve their adversity quotient and adaptability. They should view the state of living alone objectively and rationally, recognizing that it is a common problem and phenomenon of most migrant youths amid social transformations, a natural transition of living conditions and an expression of the process in which individual emotions develop into group sentiments.

Then they should enhance their social adaptability and resilience, giving play to their initiative and consciousness to actively integrate into community and social life. Particularly when they are frustrated in life and work, they should face the problems and strive to solve them, instead of closing their mind and grieving themselves.

Meanwhile, it is crucial to learn to constantly sharpen their professional skills and comprehensive qualities and boost their competitiveness, thereby improving their social status and realizing their self-value, living a truly decent life.

From a social perspective, efforts should be made to optimize the public space for living, reduce social discrimination and enhance social inclusiveness. First, the government should formulate and perfect rental housing market policies in a timely fashion to encourage rental businesses, establish authoritative and trustworthy rental platforms and actively explore ways of housing system reform.

Enterprises can dedicate themselves to designing warm, scene-like community apartments for single youths, creating colorful rental and community cultures and providing renters cozy, happy life experiences.

Social media should avoid labeling youths living alone simply and rudely as "disadvantaged youths" to remove stereotypes about them, ease panic about being single or obsession with solitude, and eliminate social discrimination, even rejection and isolation.

Although some studies point out that the state of living alone is normal, quick social mobility has left youths no choice but to individualize their lives. The individualization derived from living alone might spread to all of society, so we need to accurately grasp the living state of the group and discuss corresponding measures and suggestions on that basis.
Wang Yuanyuan is from the School of Psychology at Nanjing Normal University.
(edited by CHEN MIRONG)