Chinese law to make contributions to B&R construction
XI YUEMIN
|
2018-04-18
|
Hits:
(Chinese Social Sciences Today)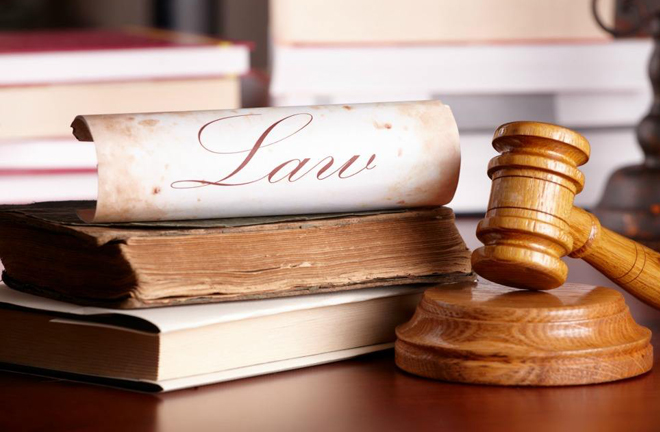 Absorbing the quintessence of excellent Chinese legal culture and drawing upon a wealth of experience from foreign legal systems, the socialist rule of law with Chinese characteristics has made gratifying progress in institutional supply, theoretical construction, theory communication and legal practices, fostering unique legal arguments and norms.
---
The "Belt and Road" ("B&R") initiative conforms to the historical tides of world multi-polarization, economic globalization, cultural diversification and social informatization, exerting far-reaching influences on open, inclusive and balanced regional economic cooperation and development.

When it comes to cooperation in the fields of science, technology, economy and trade, it is necessary to develop a systematic, complete and effective legal system to provide assistance and guarantee.

With China leading the way in a new round of globalization through the construction of the Belt and Road, we should pay attention to the communication of Chinese law as well as its values, concepts and culture in order to scientifically build a regional legal service system and contribute Chinese wisdom to the advancement of the rule of law in global governance.
Implications of law communication
First, law and economy play equally significant roles in B&R construction. Chinese law is promising to make its own contributions to the process and share with more countries and regions the achievements of the socialist rule of law with Chinese characteristics.

Since the 1960s, the United States has launched two massive law and development movements worldwide by implanting related requirements of American law directly into foreign loan contracts, offering target countries legal reform plans, developing legal assistance programs, and helping targeting countries to cultivate law professionals, among other measures.

The movements have proven successful, substantially promoting the Americanization of global law after World War II and ensuring American law a distinct edge in many areas related to the economy.

The predominance of Western countries represented by the United States in the global legal system and order is inseparable from their long-term ideological cultivation and legal communication.

Promoting Chinese law is also crucial to enhancing China's clout and discourse power. The confidence in the theory, path and system stems from growing national strength and conscious recognition from foreign countries and observers.

In the case of China, the confidence in the theory and system of the socialist rule of law with Chinese characteristics, which features the organic unity of the leadership of the CPC, the mastership of the people and law-based state governance, has been established amid unfettered academic debates.

Modern history of the world shows that China has consistently been regarded as a reference for "difference" with labels such as "deficiency" and "backwardness." Nonetheless, the socialist rule of law with Chinese characteristics explicitly represents the contemporary Chinese style and historical progressiveness. Absorbing the quintessence of excellent Chinese legal culture and drawing upon a wealth of experience from foreign legal systems, it has made gratifying progress in institutional supply, theoretical construction, theory communication and legal practices, fostering unique legal arguments and norms.
Realistic paths
According to the fifth China National Image Global Survey (2016-2017) released by the Center for International Communication Studies at the China Foreign Language Publishing Administration in conjunction with market research firms Millward Brown-ACSR and Lightspeed GMI, the "Belt and Road" initiative has been widely applauded and China's overall image is steadily on the rise.

It should be admitted that legal and economic globalization are usually intertwined. In the contemporary world, major legal systems coexist and interact. Though China's experience in law communication pales in comparison with that of America, the "B&R" initiative has undoubtedly presented huge historical opportunities for Chinese legal thought, systems and practices to make remarkable progress.

In this regard, it is first of all important to remain confident in the nation during the communication of Chinese law. China builds its confidence not by following the development models of Western countries like the United States. Instead, it always adheres to its own subject consciousness and action.

Since reform and opening up, especially with the establishment of the socialist market economic system, China has begun to consolidate the foundation of the socialist rule of law after the de-enchantment of Western legal cultures, while progressively constructing a legal system with Chinese characteristics, thereby providing the independent will and free thinking grounded on the socialist rule of law for the Chinese nation. This is how self-confident legal values and culture were brought into shape to ensure China's independent status and global influence in international relations and the multipolar world.

The American law and development movements suggest that the communication of law in the era of globalization should not be monopolized. It should be jointly advanced by multiple subjects.
Chinese enterprises abroad are indeed vigorous in disseminating Chinese law and have a strong urge to do so, but we cannot pin all our hopes on enterprises. The agents for disseminating Chinese law during B&R construction should be diverse as well.

The Chinese government, enterprises, non-governmental organizations, professional legal associations, and even the law and art communities should be incentivized to actively take part on their own initiative. They should base themselves on the principle of equality and voluntariness to introduce Chinese law to countries along the Belt and Road, consciously spreading advanced ideas and legal cultures of the socialist rule of law with Chinese characteristics.

However, Chinese law will not be recognized and accepted by other nations overnight without effort. Given the task of economic development China faces, the communication of law should conform to the actual needs of the country's economic growth and transformation, prioritizing the objectives specified in the 13th Five-Year Plan (2016-20).

Efforts should be made to introduce Chinese economic and trade rules in infrastructure construction to convince countries along the Belt and Road to accept related product and engineering standards and remove export barriers. At the same time, it is essential to strengthen the protection of independently innovated intellectual property to open up competitive labor-intensive services as well as promising financial services, computer and telecommunication technologies, and e-commerce.

Furthermore, the relationship between directional and non-directional communication should be properly handled. Directional communication means introducing specific Chinese legal rules and institutions to target countries purposefully to boost their legal reform, while through non-directional communication, legal arrangements can be incorporated into standard contracts, arbitration clauses, users manuals, negotiation procedures, conditions for loans, lawyer service contracts, bilateral treaties, agreements, and international conventions to spread Chinese law randomly and at any time, putting it to the test of target countries and market entities inadvertently.

Despite the limited space for law communication Western countries have afforded to China, it doesn't mean such efforts are hopeless. The development of the rule of law varies from country to country, which can be capitalized on to seek opportunities and make breakthroughs in emerging market areas, like e-commerce and internet finance, thus providing experience of the socialist rule of law for the legal development of countries along the Belt and Road, ultimately prompting changes in regional and even global legal patterns.

All in all, China has boasted and will continue to boast a mature legal civilization. After the baptism of the rule of law in the modern market economic framework, Chinese law has become an organic component of world legal civilization.

China is becoming the largest trade partner of an increasing number of countries, so it is high time to exchange Chinese law and promote economic globalization. Each country has its own legal ideology, and the Western legal system has dominated the global legal market. Under such circumstances, when effectively disseminating Chinese law during "B&R" construction, it is vital to eliminate the misconceptions held by people of countries along the Belt and Road who have been trapped by Western media discourse, while sidestepping the moral trap of Western "covert colonialism."

Only when the communication of Chinese law is scientifically planned can Chinese enterprises' advantages in products, services, capital and technology be maintained, their brands and innovative capacities be fully displayed, and the thought forms, theoretical systems, knowledge framework and aesthetic style of Chinese legal civilization be showcased.
Xi Yuemin is an associate research fellow and head of the Economic Law Department at the Institute of Law under the Chinese Academy of Social Sciences.
(edited by CHEN MIRONG)