Chinese films, TV shows well received along B&R
LIN FENG and CHEN ZEYU
|
2022-08-15
|
Hits:
Chinese Social Sciences Today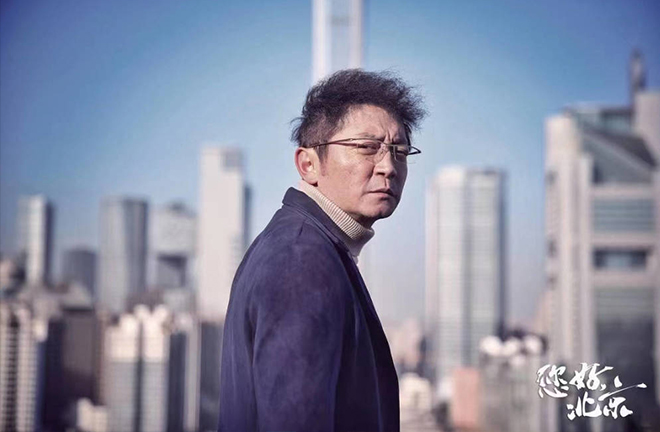 FILE PHOTO: "Farewell Beijing" depicting common lives in the city of Beijing amid the pandemic is listed as an entry at the 44th Moscow International Film Festival.
---
Film and television communication is one of the most vivid, convenient, and effective ways to share knowledge about China with the world. In recent years, Chinese films and television shows have gained momentum in countries along the Belt and Road (B&R). Based on research carried out by scholars studying the entertainment industry from different perspectives, and data from the National Bureau of Statistics, as well as related media reports, this article seeks to initiate a region-specific discussion.
Chinese films and television are a hit in the Southeast Asian market. Southeast Asia is the first stop as Chinese film and television "go global." Southeast Asia is part of the pan-Chinese cultural circle, with about 33 million overseas Chinese driving the Chinese film and television boom. In addition, due to geographical proximity, these regions have had countless cultural exchanges with China throughout history, all these factors lead to the Southeast Asian market's warm reception to Chinese film and television.
In fact, Chinese film and television have been circulating in this region for nearly a century—since "A Lotus Rhyme" in the 1920s. Up to now, Southeast Asia is still the major overseas market for Chinese film and television exports. Viewers in the region can watch China's high-quality film and television programs through cable TV, wireless TV, and the internet.
In 2014, Southeast Asia accounted for 37.86% of China's overseas box office, while North America and Europe combined took only 21.87%. In 2015, the total value of TV programs exported to Southeast Asia reached nearly 124 million yuan, accounting for 24.15% of the total export value of TV programs. In 2016, that share rose to 31.5%.
In the past few years, films such as "IP Man" and "The Mermaid" have been among the top 10 annual grossing films in the region, even beating Hollywood blockbusters to top the ranking. Since 2017, more than 40% of surveyed Southeast Asian youth have watched more than 11 Chinese films. Moreover, Southeast Asian audiences prefer ancient costume Chinese TV series. The popular Chinese TV drama "Princess Huanzhu" had a widespread fan base in Southeast Asian countries, while Vietnam and Thailand even filmed a local remake of the series. So far, fantasy-wuxia drama "The Journey of Flower" was the number one imported drama in Thailand, and it also topped ranks in Singapore. A large number of popular Chinese TV dramas have also been introduced to Southeast Asia. For example, "Legend of Zhen Huan," "Story of Yanxi Palace," "The Untamed" and so on, all generated 10 million plus broadcasts.
In addition, when Chinese film and television productions are introduced to Southeast Asia, they take note of the local cultural differences and always follow local translations. National TV stations in Cambodia, Laos, and other countries have aired Chinese cinema channels. Guangxi Film Group specially employs translators and excellent voice actors from destination countries, trying to perfectly present Chinese film and television to Southeast Asian viewers.
West Asian Chinese film exhibitions and festivals have continued to make an impact. More than 10 countries, including Syria and Turkey, have held Chinese film exhibitions. "Red River Valley," "Shower," and other works have won awards at international film festivals in West Asia. Some of the best-received films, such as "Dragon Blade," were released in several Western Asian countries and topped the box office in the United Arab Emirates.
Notably, film and television exchanges between China and Egypt are relatively close. For example, in the famous Cairo International Film Festival, the Chinese film "Father" won multiple awards. In addition, the Egyptian state television aired the Arabic version of "Jin Tailang's Happy Life" and "A Beautiful Daughter-in-law Era" which received 2.8% and 3.2% viewership respectively. In 2018, China Film Group and the China Cultural Center in Cairo jointly established the "Film Hall of the Cairo Cultural Center," through which a China-Egypt film exhibition was held. Many high-quality Chinese films in Arabic, such as "Running like the Wind" and "Dragon Blade," were displayed. Most respondents said kung fu and action films were their favorite, with special praise for Hong Kong martial arts films.
Movies that portray modern life are best sellers in South Asia. Among South Asian countries, India has the most frequent film exchange with China. Hong Kong kung fu films have historically been popular in India, where in the 1990s "Twin Dragons" was remade several times. Recently, "Ode to Joy," a TV drama about modern urban life in China, was introduced to India. It immediately received high ratings and was remade by Indian producers. Respondents in South Asian countries said free websites and TV channels were their most important means to watch Chinese cinema.
In recent years, China has strengthened cultural exchanges with South Asian countries. For example, in Nepal and Pakistan, there have been Chinese film exhibitions, and China also signed framework agreements for Chinese cinema. Thanks to the China-Pakistan Economic Corridor, a series of films and television productions such as "Beijing Youth," "True Love," and "The Adventures of Little Carp" have been translated into the Urdu language to circulate in Pakistan. "Beijing Youth," was aired on Pakistani state television in November 2018 and has been a local hit. This was also the first time a Chinese TV drama was shown in Pakistan.
At the same time, Chinese film and television teams have cooperated with Pakistani teams to produce China-Pakistan cooperation films such as "Thata Girl" and "Allahyar and the Legend of Markhor." These films demonstrate integration of unique cultural elements from China and Pakistan, which is a bold cultural exchange attempt between the two sides.
The dissemination of Chinese films in Russia has achieved remarkable results. Among Commonwealth of Independent States (CIS) countries, Russia has the closest cultural ties with China. In 1935, "Song of The Fishermen" won an award at the first Moscow International Film Festival, becoming the first Chinese film to gain international recognition. Between 2005 and 2015, 37 Chinese films were shown in Russian cinemas, with "Armor of God II: Operation Condor" earning 283 million rubles. From 2015 onwards, Russia has held Chinese film festivals across the country, and as of 2017, at least 33 newly produced Chinese films have been shown in Russia. A search on Russia's largest film portal website shows thousands of Chinese films in a range of genres, with "IP Man" and "The Legend of Huo Yuanjia" scoring the highest number of views. Meanwhile, Russian special subtitle websites have also translated popular dramas such as "Nirvana in Fire" and "Qin's Moon" into Russian, which have received considerable viewership.
A survey conducted by Chinese scholar Jiao Yuemei showed that young people under the age of 36 mainly watch Chinese films and television through online platforms and on smart phones, while people over the age of 37 tend to watch Chinese films and television in traditional ways on TV sets. In terms of movie and TV drama types, Chinese ancient costume dramas and fantasy dramas are most popular. Chinese film festivals in Russia have become an important front for the transmission of Chinese films and television, and a main window for Russians to understand China.
China has also held exhibitions to celebrate the 100-year development of Chinese films and showcase the most representative works and influential filmmakers in Belarus, and other CIS countries.
At present, dissemination of Chinese films in Central Asia is still led by government-sponsored film festivals and exhibitions, which are not highly flexible in terms of broadcasting times and locations. Film exchanges between China and Central Asia began in the 1950s. In recent years, CCTV International Channel added an Arabic channel, and excellent TV programs such as "China Today" and "A Trip to China" have reached Central Asian countries through satellite channels.
The main channels of dissemination in Central and Eastern Europe are also film festivals and exhibitions. Several Central and Eastern European countries, including Estonia and the Czech Republic, have held Chinese film weeks. By 2018, Chinese-language films had won 57 awards in the three major A-category film festivals in Central and Eastern Europe. Among them, "The Shaolin Temple" had more than 10 million moviegoers in Poland alone, with a box office earning of more than 60 million dollars.
In summary, the dissemination of Chinese films and television along the Belt and Road centers on Southeast Asian countries, with diverse communication methods. In other regions, the primary means of distribution are film festivals. Multiple reasons for this trend could be analyzed. For example, due to the film import quota in various countries, the overseas market share is small, and American Hollywood movies are quite dominant. Another reason is that film markets in some countries are not very open due to political, religious, economic, and other reasons. Overall, overseas markets for Chinese film and television productions are promising, but there is still much room for improvement.
Producing high-quality films and translation is a long-term task, which means that Chinese film and television teams should focus on training translation talent and cultural experts, and strive to eliminate cultural ambiguity during the translation process. For example, the establishment of the ASEAN-Language Film Translation Center in Guangxi Film Group is a good effort. Outward cultural attraction must come from our own cultural charm. Practitioners should deeply explore the representative Chinese culture, taking this as the leader as Chinese film and television culture "go global." A balance needs to be struck between the quality of content, the depth of thought, artistic value, and commercial gains.
From a marketing perspective, broadening channels for film and television communication is inevitable. As of today, Chinese film and television are mainly disseminated in countries under the Belt and Road initiative in the form of film festivals. Going forward, we need to strengthen international cooperation with related parties and further seek diversified ways for film and television to be displayed and publicized, such as co-productions, co-construction of film halls, and film and television bases, as well as inviting well-known film critics from target countries to comment on our films. It is also important to make full use of the internet for publicity and develop differentiated strategies for different regions of the B&R, to promote Chinese film and television "going global."
We believe that film and television output should be personalized. In places with a deep historical relationship with China, such as Southeast Asia, Chinese culture can be accepted relatively easily and naturally, because they are familiar with it. However, audiences from other regions may enjoy scenes from Chinese martial arts films, but they are unfamiliar with various cultural terms. Some audiences can't understand the subtitles and only watch the action. Comparing artistic levels of films in different countries also puts forward higher requirements for the artistic quality and depth of Chinese film and television. In view of this, we advocate that film and television output should also be tailored.
Lin Feng is from the School of Foreign Languages at Fuzhou University of International Studies and Trade; Chen Zeyu is from the School of Foreign Languages at Fujian Normal University.
Edited by YANG XUE