China is benefiting the world through its development and growth
Hemant Adlakha
|
2022-10-27
|
Hits:
Chinese Social Sciences Today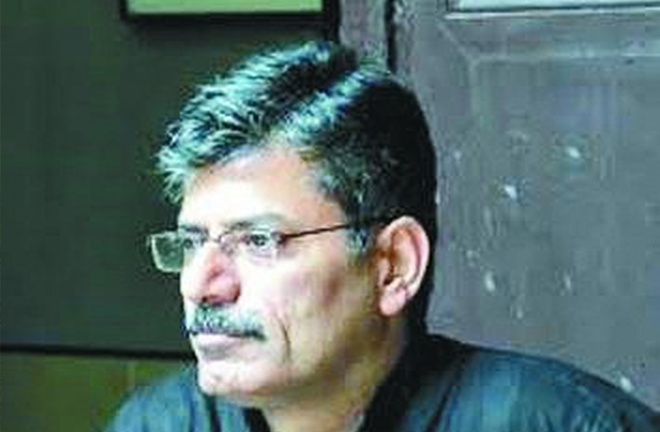 ---
I watched live on CGTN the opening session of the 20th CPC National Congress and listened to the speech delivered by General Secretary of the CPC Central Committee Xi Jinping. The convening of the Congress was a great success, and my first reaction is that the week-long deliberations would likely lead the Congress to become a monumental political event not only for China but for the global economy and the entire world. 
Blueprint for the coming years
Regarding the content and substance of Xi's speech, the speech is a complete blueprint for China's economic, political, social, and international relations policies for the coming five years, and maybe longer. The speech also affirmed that, unlike several major powers where internal polity is in turmoil, China has consolidated its political institutions with stable political structures. Since the 11th CPC National Congress in 1977, the CPC has steadily and solidly convened all subsequent congresses as per the schedule and once-in-five-year frequency. The report was free of political jingoism and populist nationalism, something one witnesses in most Western countries and the so-called democracies elsewhere.
The CPC's commitment to upholding the people-centered principle internally and their pledge to build a Community with a Shared Future for Mankind externally, is to tell the world that in our increasingly integrated globalized world there is no place for a Cold War mindset.
Post-pandemic international order 
It cannot be denied that the outbreak of the pandemic in the opening months of the year 2020 triggered a global crisis that exposed the political, social, and economic shortcomings in the world at large. Politically, the world seemed to be in a state of a vertical split between countries pursuing diametrically opposed strategies in the fight against the pandemic. On the one hand, there were the so-called "democracies" in the West opting to implement policies such as "living with coronavirus" and "herd immunity," and on the other hand, there were those responsible countries and governments that chose to implement "Zero COVID" policies (such as China). 
In the global fight against the novel coronavirus, Both India and China as the two largest emerging economies in the world as well as BRICS members, have been playing the pro-active role of the "global pharmacy" and "COVID-19 hardware supplier" respectively. In particular, China, in addition to successfully containing the pandemic internally, has justified the perception that China is the "workshop of the world" by supplying masks, gloves, shoe covers, testing kits, and vaccines to hotspots across the globe. 
As the pandemic-hit world economy enters its third year, it is accepted worldwide that global growth has been struggling to recover. Against this difficult backdrop, it is clearly evident numerous challenges await emerging economies and poor developing countries–challenges including inflation and recession, record debt levels, widening income inequality levels, growing poverty, and rising unemployment, etc. This shows, unlike advanced economies, emerging economies and poor developing countries are poised for a different and difficult growth trajectory.
The biggest worry and concern in their struggle to survive the pandemic-hit economy is the likelihood of hard landing. Therefore, most experts are prescribing that the key is to reverse the COVID-19 induced surge in global inequality. But for this what is most necessary is to fulfill the need for financial resources which is hard to achieve in the era of record-high debt. That means stronger global cooperation will be necessary to expand the fiscal resources available to lower-income developing economies. It means bolstering rules-based global trade and facilitating an investment climate that nurtures faster productivity growth. It also means rejecting the small circles built around hegemonism by forming one big family belonging to a community. Regarding this, the Community with a Shared Future for Mankind proposed by China sees human society as an interdependent community, which serves the interests and common values of humanity. 
Moreover, China's "Belt and Road" initiative which was announced in 2013 was well welcomed by countries along the route, with China developing its linkages in Central and South Asia and then beyond Asia and toward Africa, Europe, and Latin America. The St. Petersburg International Economic Forum founded in 1997 has also since become a much more significant forum than the World Economic Forum for Asian and European business and political leaders. Additionally, the US was beginning to come under a lot of pressure regarding its inability to maintain dominance over the US-led international order. The reasons for the NATO-inflicted conflict between Russia and Ukraine and the pre-pandemic US trade war against China, have their roots in the US trying to ease its strategic anxiety. Alarmed by developments in countries such as Sri Lanka, which can be read as a reaction to the prevailing unjust, unfair global international order, a new appetite is growing in many parts of the world to strive for an alternative to Western-shaped globalization but not necessarily to be considered as de-globalization. It could mean a globalization platform that no longer reckons Washington or Brussels to be its epicenter. 
China's rise is not a mirage
Since China began to reform and open its economy in 1978, the Chinese economy has not only grown consistently at an average 9 percent rate but China also successfully lifted 800 million people out of extreme poverty. Despite the global financial crisis in 2008, China managed to sustain a GDP growth rate above 6.5 percent and overcame the so-called middle-income trap. 
China is not only the world's second-largest economy but is also the world's biggest production supply chain. No country, including the US, can afford to decouple its economy from China. During his term, former US President Donald Trump adopted aggressive trade policies, trying to change "Made in China" to "made in China's neighboring countries." Some Western countries also tried to shift their supply chains from China to Vietnam and India. A leading contract manufacturer told the South China Morning Post recently, "the key incentive for setting up manufacturing capabilities in countries such as Vietnam and India is a reduction in tariffs. 'Made in Vietnam' or 'Made in India' is never a replacement for 'Made in China,' but an extension of that." Other industry experts have been cited in the Indian media as saying that while it becomes an "inevitable trend" for smartphones and other tech players to set up manufacturing bases outside China, the process is "not a transfer, but rather a copy of China's supply chain." A report in the Indian financial newspaper, the Mint, in response to the question of whether India could replace China as the world's factory, said: "India's own dependence on China is significant. Over one-fourth of the value added in Indian exports is contributed by China alone. India's reliance on China has increased manifold over the past two decades."  
Today, the center of the world economic system is gradually shifting from the Western developed countries to the developing countries, especially to the developing countries in Asia, and China plays an important leading role in this transition. As Professor from Harvard University Kenneth Rogoff argued, China's rise is not a "mirage," and its success is not just based on the huge population size. The achievements China has made in the past few decades should be attributed to its policy makers. I believe that China is benefiting all of Asia and even the world through its own development and growth.
Hemant Adlakha is a professor of Chinese from New Delhi's Jawaharlal Nehru University, and vice-chairperson and honorary fellow at the Institute of Chinese Studies, India. This article was edited based on an exclusive interview on Hemant Adlakha by CSST. 
Edited by BAI LE