YE QI: Protecting ecosystem of Maritime Silk Road
|
2015-07-29
|
Hits:
(Chinese Social Sciences Today)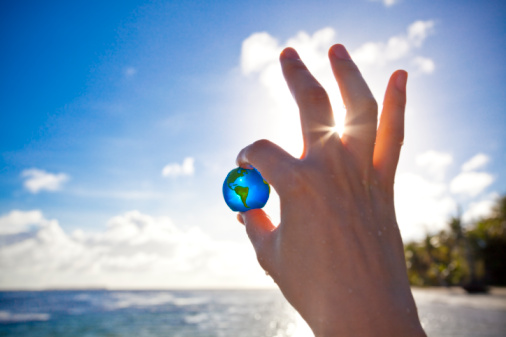 Protecting marine ecosystem is important task for nations along the 21st Century Maritime Silk Road.
Protecting the marine ecosystem and biodiversity are important tasks for countries along the 21st Century Maritime Silk Road. A protection system can minimize disputes over China's construction in the South China Sea and should play an important role as one of many mechanisms to manage and control disagreements.

The idea of "ecological progress" put forward by China offers guidance for the protection and establishment of a pristine ecological environment and has achieved institutional results. It is a breakthrough in industrial development and provides a new direction for the development of human civilization.

Since the ocean is an important part of nature, marine ecological progress signals a new stage in the development of maritime civilization. Ecological progress emphasizes industrial restructuring and optimization, resource conservation and utilization, marine economic development, the establishment of a protection system, ecological restoration, and the promotion of sustainable development.

In addition, it encourages a harmonious relationship between people and the ocean, moderate exploitation and equal utilization of marine resources, and the settlement of ecological problems that have accumulated in long-term development.

Since the ocean has no boundaries but rather a unified ecosystem, it is an impossible task for one country alone to protect the marine ecological environment. Instead, cooperation and coordination among all nations is needed. And attention should be paid to the following aspects in establishing a protection system in order to bring into play the role of the 21st Maritime Silk Road as a passageway.

First, the idea of ecological progress should be promoted. All nations along the road should make concerted efforts in line with the idea and serve the ultimate goal of creating harmony between man, nature and society in marine economic competition and cooperation.

Second, cooperation in various forms is needed. For instance, these nations can cooperate in information sharing to establish a comprehensive prevention system for climate disaster. They can also introduce a pollution discharge trading system to tighten control over direct drainage of pollutants into the ocean. They can define key areas to set up international ecological reserves. In the fishing industry, it is important to comply with the growth rule of sea creatures and adopt a policy that limits fishing within certain periods. Such cooperation can consolidate the common ground of these nations.

Third, a benefit-sharing mechanism should be established. Economies at different stages of development should shoulder different responsibilities. Those with advanced industrialization should increase investment and provide capital and technological assistance to underdeveloped and developing economies while the latter should promote industrial upgrading and establish a new model of industrial system. In addition, it is important to ensure fairness in establishing a protection system and to punish nations or regions that fail to fulfill obligations using such fields as international trade and investment as leverage. This can help enhance the awareness of environmental preservation.

Fourth, interconnection and networking are vital to upgrading marine industry. Marine environmental pollution can be attributed to low-end industrial and trade structure. Therefore, industrial upgrading and a new model of industrialization can improve the environment of the ocean. To this end, it is necessary to promote interconnection and networking of infrastructure while strengthening cooperation in port expansion, maritime logistics and port-adjacent industries, and increasing two-way investment. Also, technological innovation and cooperation are needed in the process. Moreover, we should encourage reasonable industrial division of labor to achieve mutual benefits.
Ye Qi is from the School of Economics at Fujian Normal University.