Spatial theory sparks research in new multidisciplinary areas
ZHANG JIE
|
2019-08-01
|
Hits:
(Chinese Social Sciences Today)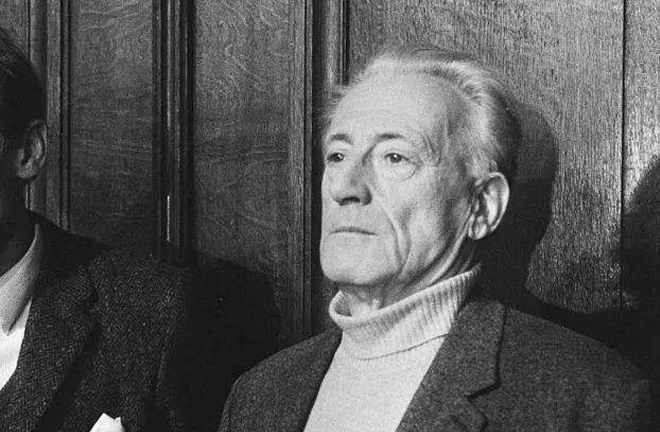 Social space, proposed by the French philosopher Henri Lefebvre (1901–91), refers to the space that is perceived and utilized by people. Photo: FILE
---
In the second half of the 20th century, the attention of some philosophers such as Henri Lefebvre and Michel Foucault on space led to different disciplines studying spatial issues and combining the concepts of space and society, thereby promoting the "spatial turn" of the humanities and social sciences. For a long time, in the study of the humanities and social sciences, the temporal dimension received more attention in research, and the spatial dimension was more or less ignored. In the context of the spatial turn of the humanities and social sciences, more and more scholars recognize the important role of the spatial dimension in research. The introduction of a spatial perspective is expected to expand humanities and social sciences research into new areas.
Ye Chao, a professor at the School of Geographic Sciences of East China Normal University, said that people have historically paid more attention to natural space than to social space. With the advent of modernity, the important role of social space has been highlighted. Research on social space has become a hot topic in current academic circles.
Social space has become an important area of research in geography and sociology, extending to the sub-discipline of social geography. Li Junfu, a professor of sociology at the Beijing University of Technology, said that the prosperity of spatial research in social geography highlights the reflection of academic circles on modernization and economic globalization. At present, China's academic circles have also produced some studies in the field of spatial research. Considering that China has a vast territory, a large population and complex natural geography, deepening the study of social space has profound practical significance for understanding China's urban and rural social transformation and social changes.
Narratology is a hot field in contemporary literature research, among which spatial narratology is a new theoretical direction. Long Diyong, a professor at the School of Art at Southeast University, is one of the scholars who proposed to build and develop the study of spatial narratology in China. In his view, in recent years, space has become an important dimension in the study of narratology. As an emerging interdisciplinary subject that combines geography and literature, literary geography has become a hot topic in the field of literary research. This is also related to the rise of spatial theory.
Zhu Lingfei, a research fellow at the School of Ethnology and Sociology of Yunnan University, said that in recent years, the humanities and social sciences have generally experienced the spatial turn. For example, in the study of anthropology, anthropologists have come to realize that space should not merely be a background. Rather, space can be a platform for new perspectives that integrate economic, political and cultural sub-systems.
To study complex and extensive issues of social space, researchers must be problem-oriented. Ye said that social space is a "dynamic polyhedron" or a continuous process in which society and space interweave and interact. Multiple disciplines are required to combine their research methods, set aside disciplinary boundaries, and carry out research centered on solving problems. For example, on a large scale, big data and quantitative analysis methods can be applied; on a small scale, questionnaires and field investigations can be selected. From a methodological point of view, it is necessary to achieve a systematic combination of multidisciplinary approaches rather than use fragmented methods.
Li said that to develop Chinese social geography, social geographers are also required to pay attention to the needs of China's urban and rural development and people's desires for better lives. In addition to absorbing theories of social geography in Europe and the United States, we should also build China's social geography research paradigms and theoretical systems according to social reality and social contradictions in China.
Zhu added that most anthropologists still focus on rural areas, but the perspective of anthropological research should not be limited to the countryside. With the use of interdisciplinary theories and methods, including that of architecture, geography, history, political science, and economics and so on, we can extend anthropological research to towns and other types of spatial environments.