Scholar: Diversity of civilization driver of global progress
ZHAO YUAN
|
2018-02-22
|
Hits:
(Chinese Social Sciences Today)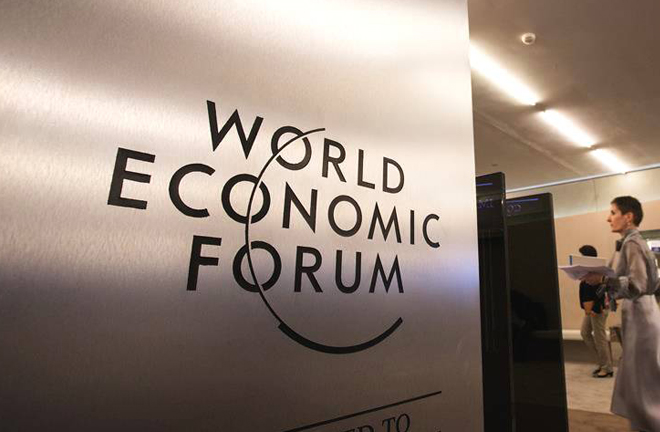 The 48th Annual Meeting of the World Economic Forum took place from Jan. 23 to 26, 2018 in Davos, Switzerland, with the theme of "Creating a Shared Future in a Fractured World."
---
During her first state visit to China earlier this month, British Prime Minister Theresa May sealed many deals on bilateral trade, cultural communication and other areas. John Ross, former director of Economic and Business Policy for the Mayor of London, currently a full-time foreign senior research fellow of the Chongyang Institute for Financial Studies at Renmin University of China, shared his insights on China's economic prospects, global influence, and proposal of a "community of shared future for mankind."
CSST: China has released its annual growth report and the GDP growth rate for 2017 was 6.9 percent. What's your take on this number?

John Ross: China's 6.9 percent GDP growth in 2017 exceeded the target of about 6.5 percent, reflecting the success of China's supply -side structural reform. At the same time, the economic performance in 2017 in the advanced economies also saw a recovery from 2016's depressed level—in 2016 economic growth in the advanced economies was 1.7 percent and in the United States 1.5 percent. Given the predicted cyclical recovery, it would be expected that the growth momentum of the advanced economies in 2017 and 2018 would be above average. So the global economic recovery creates a favorable external environment.
CSST: As China pushes forward the "Belt and Road" initiative, is the high growth rate a testament to the efficiency of these strategic plans?

John Ross: The 20-year average annual growth in the advanced economies is 2.2 percent, and 2016 was far below this. The IMF's latest estimate is that growth in the advanced economies in 2017 was 2.3 percent and it expects the same in 2018. This makes the "Belt and Road" initiative even more important. China can play a key role in ensuring win-win relations, which in turn could aid economic growth. China should take advantage of the cyclical upturn in the advanced economies in 2018, and this initiative is decisive for China's medium and long-term development.
CSST: What's your take on the global influence of China?

John Ross: The recent international Gallup Poll on international approval of countries leadership for the first-time saw international approval of China's leadership overtaking that of the United States.

A recent article in the Wall Street Journal by US National Security Adviser McMaster and Director of the US National Economic Council Cohn, presents an entirely opposite picture to that of cooperation in a shared future: "The world is not a 'global community' but an arena where nations, non-governmental actors and businesses engage and compete for advantage." They thus drew the conclusion: "America First signals the restoration of American leadership." The US concept is therefore fundamentally based on the inequality of countries.

In this light, other countries clearly prefer China's concept of win-win relations featuring equality and recognition of diversity to US leadership. This reality underlies the strong shift in international public opinion against the United States.
CSST:What's your take on the "communtiy of shared future for mankind?"

John Ross: China's fundamental foreign policy concept is a "community of shared future for humanity," which is rooted in the fundamental economic reality. By engaging in the global division of labor, both sides gain. International division of labor is based on the differences of countries, not their similarity—if countries were the same there would be no advantage in division of labor. I share the idea that diversity in civilizations should not be a source of global conflict; rather it should be a driver of progress.
ZHAO YUAN is a correspondent with Chinese Social Sciences Today.
(edited by YANG XUE)