Chinese ideas, experience to guide BRICS cooperation
JIA JINJING
|
2017-09-04
|
Hits:
(Chinese Social Sciences Today)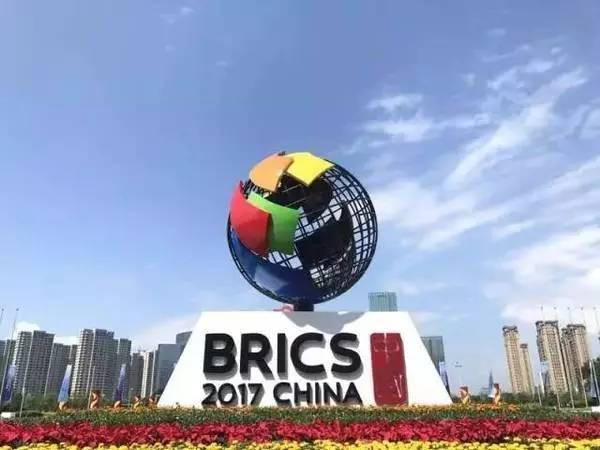 The ninth BRICS Summit is set to take place in the coastal city of Xiamen in early September, which will mark the beginning of another decade of cooperation among the BRICS nations.
---
The ninth BRICS Summit is set to take place in the coastal city of Xiamen in early September, which will mark the beginning of another decade of cooperation among the BRICS nations. In the last decade, China was an adamant promoter of BRICS cooperation, and its ideas have helped deepen ties among the five partner countries.

In 2013, at the fifth BRICS Summit in Durban, South Africa, Chinese President Xi Jinping proposed four goals for the bloc: "build a broad, integrated market; establish a multi-tier logistics network; increase connections by land, sea and air; and conduct wide-ranging cultural exchanges."

And at the 2015 Ufa Summit in Russia, Xi called for a "partnership to maintain world peace, promote common development, carry a diverse group of civilizations into the future, and advance global economic governance."

The aforementioned Chinese proposals have played a vital role in guiding BRICS cooperation, expanding it in scope and depth.

Global political and economic uncertainty has markedly increased, posing new challenges to BRICS members that require greater cooperation.

Assuming the presidency of the bloc this year, China has managed to achieve stable economic growth. In this context, other BRICS members are hopeful about China's proposals and the upcoming Xiamen Summit, believing Chinese ideas and experience as Xi proposed can guide BRICS cooperation.

In the current global context, the common interests among members of the bloc outweigh their differences, so they must adhere to the BRICS spirit of being open, inclusive, cooperative and mutually beneficial to forge a global environment conducive to the long-term development of the BRICS nations.

Moreover, the BRICS countries are endowed with diverse advantages in manufacturing, markets, resources and modern services. Also they complement each other in time zones, which is beneficial to the development of the financial market because it makes the bloc its own complete economic system.

Many in the international community are now learning from China's experience to seek new development paths. BRICS cooperation can provide a broad platform for China to share its knowledge and lead by example.

In addition, the combined population of the BRICS countries accounts for 44 percent of the world's total, representing a variety of cultures and development histories. As countries become increasingly connected, the Chinese concept of a "community of common destiny" has far-reaching implications. People-to-people exchanges and connectivity among the BRICS nations can offer a means by which world civilizations can coexist harmoniously.

In addition, China has presented solutions to major problems in the world economy, such as structural reform and innovative growth models. BRICS cooperation reflects the effectiveness of Chinese solutions, thus contributing to global governance.

As a driving force behind BRICS, China will join hands with other member countries to map out a blueprint for the next 10 years in the "BRICS China Year." Since the BRICS mechanism has become a vital participant, propeller and leader of global governance reform, the expansion and development of BRICS cooperation requires Chinese guidance to usher in a new era of global governance.
This article was translated from People's Daily Overseas Edition. Jia Jinjing is a chief research fellow at the Chongyang Institute for Financial Studies at Renmin University of China.