Academics: China's role in global governance shifting
By Lü Mengdi
|
2016-09-22
|
Hits:
(Chinese Social Sciences Today)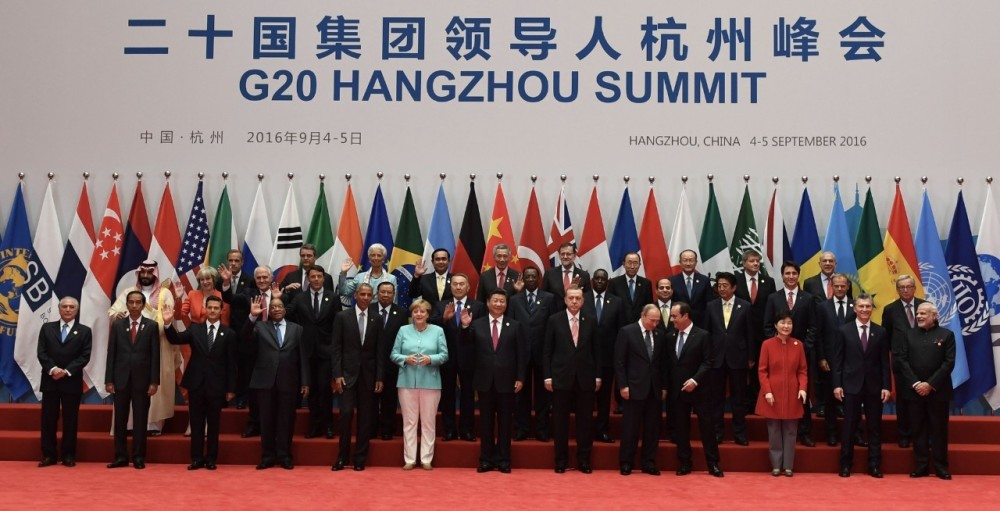 Scholars said the G20 Summit in Hangzhou is an example of China's growing voice, responsibility and power to set agendas. It shows the nation is playing a stronger role in global governance within the G20 framework.

Weighing in on a recent report concerning the role countries play in global governance, scholars said that China's role in international institutions has changed from participant to builder and pioneer.

The States' Participation Index of Global Governance 2016 G20 Report was released on Sept. 12 in Beijing at the forum "Global Governance Reform: Scheme of China," which was jointly held by the Political Science Institute at the East China University of Political Science and Law, the Center for International Communication Studies at the China Foreign Languages Publishing Administration, and the Center for China and Globalization.

The report is based on four indicators of a state's role in global governance, including "mechanism," "performance," "decision-making capability," and "responsibility." According to the report, China has edged into the uppermost echelon of global governance and now stands on par with the United States, France and the United Kingdom in terms of influence.
Chen Yue, dean of the School of International Studies at Renmin University of China, described the evolution of China's role in global governance.

China first became truly involved in building international systems in 1971, when its legitimate seat in the United Nations was restored, Chen said. The subsequent reform and opening up solidified the nation's status as a stakeholder in global development and a builder of institutions, he said. He added that China has aimed to be at the forefront of building international regimens since the dawn of the 21st century.


Chen said the G20 Summit in Hangzhou is an example of China's growing voice, responsibility and power to set agendas. It shows the nation is playing a stronger role in global governance within the G20 framework.

Noting the significance of ideas in global governance, Ding Kaijie, deputy director of the Research Department of World Development Strategy at the Central Compilation and Translation Bureau, said that China has proposed such distinctive concepts as "Community of Common Destiny for Mankind" and "Mutually Beneficial Cooperation."
The G20 Hangzhou Summit has translated these notions into pragmatic actions and crystallized the "China Scheme" for global governance, Ding said. For example, it advocated "inclusiveness" from multiple perspectives, while calling attention to social inequality.
Given China's pioneering role in global governance, countries are increasingly eager to gain lessons from China's development, Ding said. "China is going to the world, and the world is coming to China."

Since some developing countries hope to acquire Chinese experience and combine it with their actual situations to alleviate poverty and achieve growth, China is duty bound to summarize experience from its reform practices and success at improving quality of life, and then introduce it to the world, Ding said.

Last year, many Chinese proposals and topics came to the fore, showing the country's special contributions to the reform of the global governance system, said Xu Hongcai, director of the Economic Research Department at the China Center for International Economic Exchanges.
Xu cited China's role in financial institutions like the Asian Infrastructure Investment Bank, saying it is a leader that guides capital to flow in an orderly fashion, improves project management mechanisms and promotes green development as well as sustainable growth.

In order to enhance the quality of development, China has taken active actions on such issues as environmental protection and the reduction of social inequality. In order to boost inclusive development, it has promised to continue following the industrialization of underdeveloped countries closely while lending them long-term funding support for infrastructure investment and financing, Xu said.

All these actions are "deep imprints" China has left on global governance and world development, Xu added.
Lü Mengdi is a reporter at the Chinese Social Sciences Today.