Mutual trust seen as essential to China-ASEAN ties
By Bai Le
|
2015-05-28
|
Hits:
(Chinese Social Sciences Today)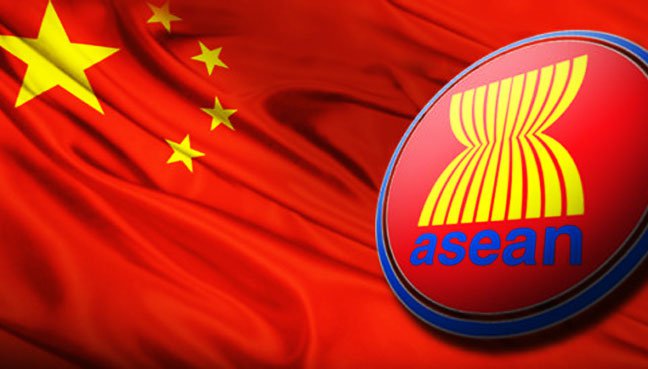 China and ASEAN countries tie the knot.
The ninth Annual Conference of the China Society for Southeast Asian Studies and the Academic Symposium "History and Reality: Common Development and Peaceful Coexistence of China and Southeast Asia" were hosted in Zhengzhou, Henan Province, from May 16 to 17. Attendees included more than 200 scholars from Chinese universities and institutes.

Southeast Asian countries are neighbors of China in the geographical sense and the two share historical, cultural and ethnic bonds, said Han Fangming, deputy director of the Foreign Affairs Committee under the National Committee of the Chinese People's Political Consultative Conference and president of the Charhar Institute, in an address to the conference.

Forming the southeastern gate of the "One Belt, One Road" initiative, Southeast Asian countries have a significant role to play in its implementation. Within this context, Southeast Asian studies in China are particularly important.

According to relevant data, the trade volume between China and Association of Southeast Asian Nations (ASEAN) in the last year exceeded $480 billion. China has been ASEAN's largest trade partner and ASEAN has been China's third-largest trade partner for several consecutive years.

However, currently, the two parties face a complex geopolitical situation caused by an imbalance of development, a diversity of social forms among ASEAN's member countries, disputes over borders and maritime sovereignty, the role of the US in Asia, as well as interference from other great powers. China-Southeast Asian relations are characterized by conflict and cooperation.

Research fellow Zhang Wenshan from the China-ASEAN Research Institute of Guangxi University noted that the economic and trade ties between the two parties will be further enhanced as the "10+1"cooperation mechanism and the Regional Comprehensive Economic Partnership develop. Therefore, shelving disputes and minimizing controversy to cement peaceful relations through mutual trust is the rational choice for both sides in the long term, Zhang said.