New chapter opens for Sino-African cooperation
By Wu Nan
|
2015-05-14
|
Hits:
(Chinese Social Sciences Today)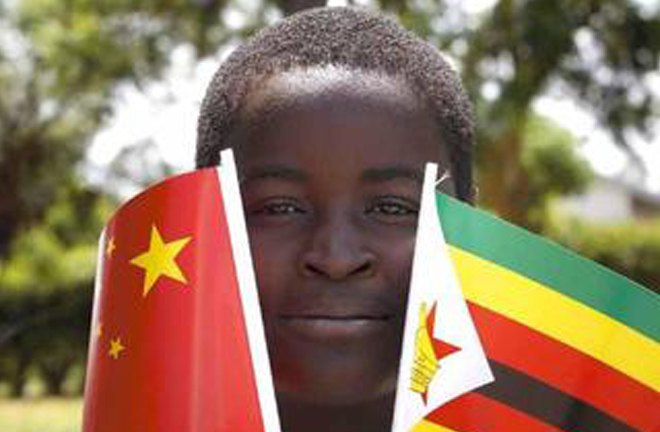 Nanjing hosted a symposium titled"One Belt and One Road: The Common Destiny of China and Africa" and a press conference on the Series of Resource Development in Africa and Sino-African Cooperation on Energy Safety on April 29.

The two activities attracted more than 40 scholars from the Chinese Academy of Social Sciences, the Chinese Academy Of Sciences (CAS), East China Normal University and Nanjing University. Starting with politics and economy, the scope of Sino-African cooperation has already permeated realms of culture, education, scientific research and public health in the past 50 years. An accurate grasp of the primary concern and status quo of the continent is the starting point of constructing a brighter common destiny for China and Africa, scholars said.

Scientific research is a crucial area for Sino-Africa cooperation, and natural resources, environmental protection and agricultural technology in particular should be emphasized, said Shen Lei , a fellow at the Research Institute of Geoscience and Resources at CAS.

Zhang Zhongxiang, deputy director of the Center of African Studies at Shanghai Normal University, said that the rise of BRICS and other developing countries shows that Africa's economic transformation is possible.

Regarding the rapid pace of Africa's industrialization, scholars suggested that China take this opportunity to accelerate its own industrial upgrading and transform its production capacity, improve the quantity and scale of economic and trade cooperation zones, and expedite overseas expansion of state-owned enterprises.

As the African economy becomes more diversified, agricultural and service industries will be the focal points of deepened cooperation. As regional integration moves forward in the continent, China should work closely with countries involved in transnational infrastructure projects.
Wu Nan is a reporter at the Chinese Social Sciences Today.