'Spatial turn' in contemporary literary studies
MING HAIYING
|
2021-05-13
|
Hits:
(Chinese Social Sciences Today)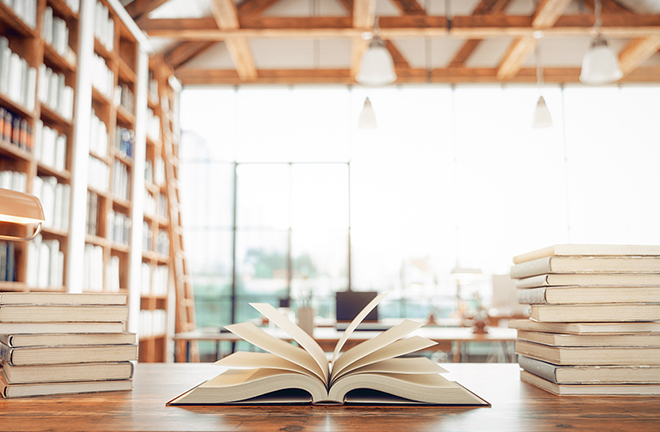 A "spatial turn" has opened up new perspectives for contemporary literary studies and spawned new disciplines such as spatial narratology and literary geography. Photo: CFP
---
After the second half of the 20th century, a "spatial turn" affected its "own" fields, spaces such as architecture, geography, and urban planning. The concept has also rapidly spread into the fields of philosophy and literature. Such topics as spaces, places, and cartography occupy new frontiers in literary and cultural studies.
Philosophers, sociologists, and geographers have profoundly elaborated on the "spatial turn" from their respective disciplinary backgrounds and research perspectives, said Long Diyong, dean of the School of Art at Southeast University. Michel Foucault, Gaston Bachelard, Henri Lefebvre, Daniel Bell, Fredric Jameson, and David Harvey have pushed the spatial turn forward in the humanities and social sciences.
According to Liu Jin, vice president of Northwest Normal University, space has become a prominent heterogeneous place where various forces such as country, nation, economy, and culture converge. This convergence is the ultimate research goal of contemporary Western spatial theories. Thus, space has become a new platform for performing theories' critical functions in contemporary contexts.
Literary space is an imaginary and artistic construction via written language, featuring joint participation by writers, texts, and readers, said Fang Ying, a professor from the School of Foreign Languages at Zhejiang Gongshang University. Literary space is a result of linguistic construction, cultural construction, and psychological construction, as well as the construction of relationships. Realizing this can inspire more in-depth discussions about the similarities and differences between literary spaces and other art spaces.
Impacted by the spatial turn in literature, authors and literary researchers consciously observe things from spatial perspectives, discovering fields neglected in traditional research and opening up new research directions, Long noted. The spatial dimension of narratives, in addition to avoiding traditional unitary narratological research which only examines narrative phenomena on a temporal level, has spawned the new discipline of spatial narratology. This spatial trend in literature has also sparked the emergence of new disciplines such as literary geography and literary cartography.
The spatial turn creates unique perspectives for understanding new concepts in contemporary literary research. It has brought new changes and new trends to literary criticism, said Lu Yang, a professor from the Department of Chinese Language and Literature at Fudan University.
Literary research's spatial turn has intensified researchers' "spatial" perceptions and "spatial consciousness" when analyzing literature, so that they can make new interpretations of classic texts, Fang added. The process can derive new fields in literary research, such as research on a certain literary topic, a work, a writer, a school, or intellectual trends from a spatial perspective; spatial research on a certain literary genre (travel narratives, utopian fiction, urban literature); and research on relationships between spaces and other literary elements (temporal settings, characters, narrators, perspectives or focuses, themes, ideologies).
With the development of technology, various image formats that arise virtually in social life constitute a "super-real" world in the form of "simulacra" or "iconicity," which requires the attention of scholars focusing on the literary spatial turn, Long continued. Scholars of spatial narratology should conduct a comprehensive and in-depth analysis of the virtual super-real world and establish a reasonable theoretical system to tackle increasingly urgent real problems. Meanwhile, academia should work on image narration, which is regarded as a "spatial art" in traditional literature and art theories. Against the backdrop of a spatial turn, old literary theory topics can be reexamined from a fresh spatial dimension.
It has become possible to conduct "spatial criticism," which targets space in a broad sense and carries out interdisciplinary criticism, Lu said. Connections between literary criticism and spatial theory are not limited to an alliance between literature and cultural geography. Once perspectives of cognitive geography and spatial politics are introduced into literary criticism, literary and critical narratives are expected to draw a "humanistic cognitive map" from the outside to the inside.
"Spatiality" is a key concept in literary spatial criticism, which is both a research perspective and the core of problem domains, Fang concluded. Research that proceeds with spatiality should be encouraged to improve the construction of contemporary literary theory and literary criticism, systematically illuminating relationships between spatial elements and core issues in literary research. Scholars should take the perspective of "drawing spatiality" to review skyrocketing domestic literary research related to spaces, places, and geography. Additionally, we need to probe theoretical spatial criticism issues from four aspects—distinguishing between different spatial types in the literary world, examining power relations from a spatial perspective, mapping relationship diagrams between spaces and ideologies, and exploring relationships between spaces and existence.