Marxist philosophy studies in China meet practical demands of society
By Wang Haifeng
|
2015-01-22
|
Hits:
(Chinese Social Sciences Today)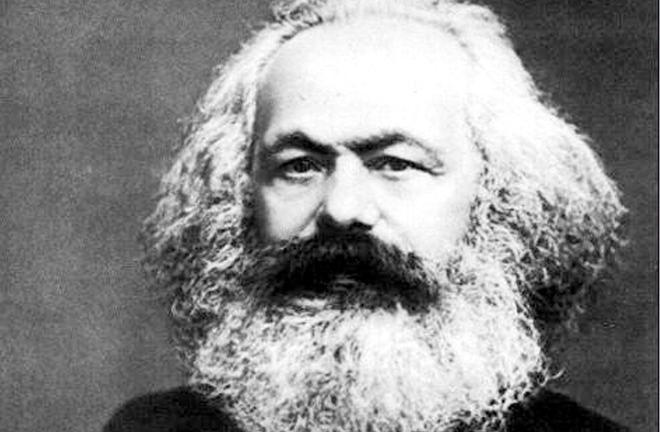 In the process of studying Marxist philosophy, practical materialism once occupied a leading position in Chinese academic circles. However, it has gradually become buried in oblivion over time. What are the factors restricting scholars' further exploration of practical materialism? Answering this requires reflecting on the background of discussions on practical materialism and exploring new paths for innovating Marxist philosophy based on historical experience.

A symposium on practical materialism in the modern Chinese academic context was held from Jan. 8 to 10, 2015 in Harbin, Heilongjiang Province. More than 40 scholars from Peking University, Renmin University of China, Fudan University, Jilin University, Wuhan University, Zhongshan University and Tsinghua University attended the event and engaged in heated discussions.

In the late 1980s, the idea of "Marxist philosophy being practical materialism" was put forward, conforming to the requirements of the era. Some scholars claimed that discussions on the criteria of judging the truth since 1978 affected attention to practical issues.

Sun Zhengyu, a professor at the Center for Fundamentals of Philosophy at Jilin University, said that the discussion on practical materialism marks the consciousness of Chinese Marxist philosophy circles, trying to get rid of the guidance of the former Soviet Union's textbook system and explore the Sinicized Marxist philosophy theory system. "It urges Chinese scholars to objectively view the philosophical revolution of German philosopher Karl Marx (1818-83), opening up a new paradigm for studying Marxist philosophy in China," said Sun.

Debate on practical materialism emerging in the 1980s is a historical event of exploring the Sinicization of Marxist philosophy in the context of reform and opening-up. Scholars spoke highly of its significance and contributions. The debate is a liberalization movement, helping us seriously think about the formation of Marx's new world view and scientifically understanding the virtue of Marxist philosophy, said Wu Xiaoming, a professor at the School of Philosophy at Fudan University.

Sun Hui, deputy editor-in-chief of the Social Sciences in China Press, said that as a theoretical thinking and philosophical paradigm and philosophical thought system, practical materialism once led Chinese society to modernity during the 1980s and 1990s.

If regarding the symposium on practical materialism held in Beijing in Sept. 1988 as the beginning point, Chinese academic circles' discussion on it has undergone 27 years.

Some scholars claimed that the studies of practical materialism largely enhance the academic level of Marxist philosophy and enrich its theoretical connotation. Studying Marxist philosophy from an academic perspective has become a consensus of Chinese academic circles. However, there are also some problems emerging within the research process, including fragmentary data restricting research efforts.

Jian Chuanjin, deputy editor-in-chief of Philosophical Researches journal, claimed that the fragmentization of interpretation of texts in the studies of Marxist philosophy influences theoretical exploration and innovation.

"Practical materialism is undoubtedly at the core of Chinese philosophy and whole academic circles," said Wang Nanshi, a professor at the Faculty of Philosophy at Nankai University in Tianjin, adding that it is necessary to avoid interpreting practical materialism from the perspective of German philosopher Georg Hegel (1770-1831) for realizing the transition of academic paradigm from practical materialism to historical materialism.

Some scholars claimed that reflecting on the studies of practical materialism over the past 30 years aims to explore a new road of innovation of Marxist philosophy.

Feng Ziyi, a professor at the Department of Philosophy at Peking University, said that previous research provides us with some revelations on how to really promote the innovation of Marxist philosophy by exploring the Chinese road of philosophy.

The development of practical materialism and China's reform and opening-up are simultaneous, and studies of Marxist philosophy should meet the demands of society and pay attention to major practical issues including the Chinese road, Chinese national spirit and national governance system, said Ouyang Kang, a professor at the Department of Philosophy at Huazhong University of Technology and Science in Wuhan, Hubei Province.
Wang Haifeng is a reporter from the Chinese Social Sciences Today.