Weekly News Collection(2013-08-13)
|
2013-09-02
|
Hits:
Chinese Social Sciences Today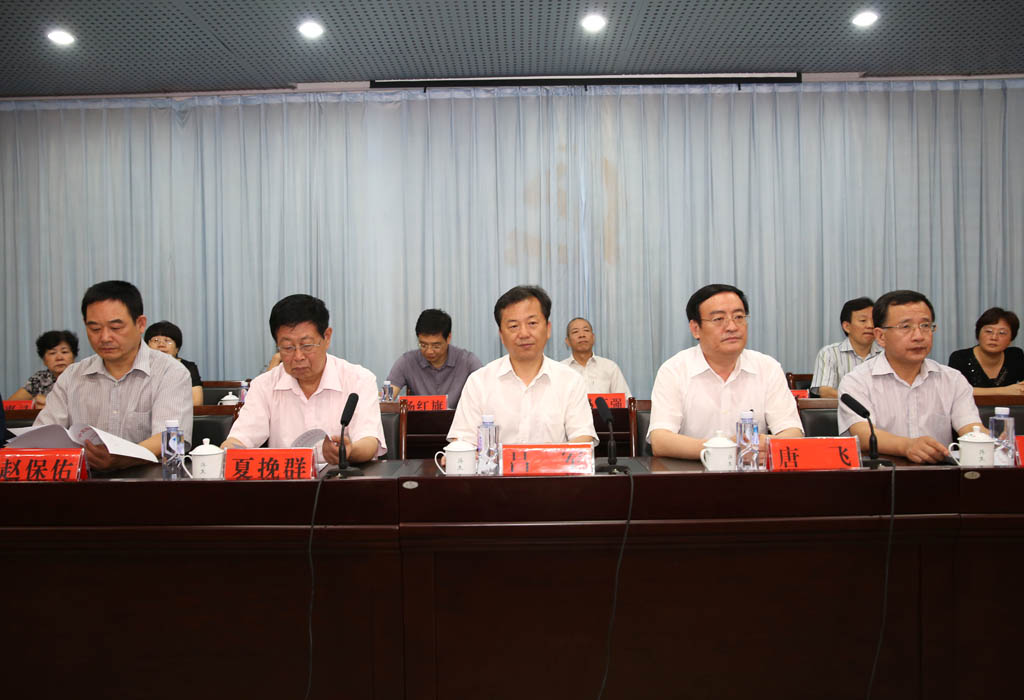 The opening ceremony of Research Center of China Mo-tse Culture was held in Henan Province on July 24.
URBAN STUDIES
New Urbanization stresses on-the-ground experience
On July 25 to 26, the Symposium on New Urbanization and the Urban-rural Relationship, hosted by the Institute of Marxist Philosophy and China's Modernization at Sun Yat-Sen University, convened in Guangzhou. Attendees to the symposium stressed the need for scholars and experts to seek on-the-ground experience to witness how social practices play out at a concrete level and to better understand how their specialization can be used to address real issues.
SOCIOLOGY
Report on CCIDI (2013) released
On July 30, Shanghai Jiao Tong University released Report on CCIDI (Chinese Cultural Industry Development Index) (2013). A product of collaboration between research teams from the Cultural Industry Innovation and Development Academe at Shanghai Jiao Tong University and the Center for CCIDI, the report indicated that the development of the Chinese cultural industry is generally steady, and that the key to ensuring its sustainable development lies in bolstering its capacity for endogenous innovation. On the whole, it appraised cultural industry development as being well-balanced between intrinsic and extrinsic characteristics, but noted that the overall growth has been unbalanced in large cities. The report suggested future systematic development within major cities' cultural industry.
ECONOMICS
China still propping up other economies
On August 1, the State Council Information Office held a news briefing on China's current economic situation and prospects. Wang Yiming, vice president of Academy of Macroeconomic Research of National Development and Reform Commission, said that China is still an important engine driving global economic growth. In comparison with other major global economies, China's growth rate is still very high. China's economic growth is still in a transitional stage and adjusting the structure of the economy, promoting innovation and continuing steady economic growth will stimulate the Chinese market's vitality.
PUBLIC HEALTH
We can do more to make cities healthy, expert claims
A new article from Richard J. Jackson's entitled "Health and the Built Environment: 10 Years After" shows how a city's design influences its inhabitants' health, according to a press release from University of California, Los Angeles on July 18. Richard Jackson, chair of environmental health sciences at UCLA's Fielding School of Public Health, indicated that the relationship between health and urban design has received consistent attention within academia since the publication of "Health and the Built Environment" ten years ago. Though praising the achievements of the past decade, he said reflected that there is much left to be done, particularly for communities residing in substandard housing, and in the incorporation of new medical research.
LINGUISTICS
Teaching in English causes unrest in Europe
St. John's University Professor Rosemary Salomone made waves with her July 20 article, "The rise of English in academe—A cautionary tale", published in University World News to illustrate the increasing growth of classes taught in English in European academia. Opponents of the increased presence of English in France, where it and other foreign languages are allowed in class, have decried yielding to English as a loss of national spirit. Italian institutions widely maintain a policy of teaching in the local language and resisting the spread of the so-called Anglo-Saxon "imperialism" through English-based teaching.
NEW INSTITUTION
Research Center of China Mo-tse Culture established
On July 24, the opening ceremony of Research Center of China Mo-tse Culture was held in Lushan County in Henan Province. Mo-tse (Mozi)'s philosophy has exerted a significant influence in China, and is a representative of China's pursuit of peace and harmony on the basis its traditional moral culture. The research center will take advantage of local cultural resources to develop and improve the cultural industry surrounding the Spring and Autumn Period philosopher, actively contributing to the improvement of China's cultural soft power and the passing down of China's historical civilization.
Edited by Zhang Mengying
Revised by Charles Horne