Research paths of cultural historiography
WANG JIANWEI
|
2023-05-25
|
Hits:
Chinese Social Sciences Today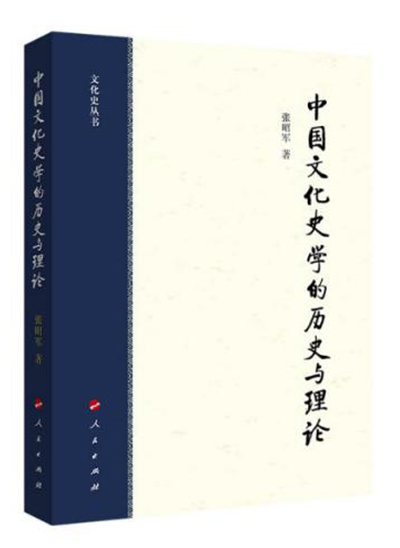 The History and Theory of Chinese Cultural Historiography
---
The History and Theory of Chinese Cultural Historiography, by Zhang Zhaojun, a professor from the School of Law at Beijing Normal University, includes both traditional cultural history and new cultural history which has been thriving in recent years.
In recent decades, when compared with political history, economic history, and military history, cultural history seems to be in a more awkward position due to the difficulty in defining its academic identity and disciplinary orientations. Without well-established academic standards and systems, it faces the possibility of being dissolved. In fact, cultural history is able to form a basic consensus on some issues, and it has its own research domains. It is absurd and inoperable to incorporate all social history into cultural phenomena. At the same time, all social and historical phenomena have their distinct cultural factors, to varying degrees, thereby requiring effective explanations and offering a basis for the establishment of cultural history research.
Zhang gives a tentative answer to the basic attributes of cultural history from four dimensions. Firstly, cultural history focuses on the history of the people, rather than political, military, diplomatic, or other elite figures, as historical protagonists. Secondly, in terms of historical concepts, it tends to highlight the progress of human society as well as the truth, goodness, and beauty of human nature, rather than zooming in on war, disaster, and the dark side of human society. Thirdly, regarding academic purport, the discipline needs to pay particular attention to people's conceptual world and spiritual traits, aspiring to excavate the rational spirit, general rules, cultural symbols and significance behind history. Fourthly, concerning social utility, scholars should not be satisfied with merely seeking truth, showing instead strong practicality, striving to further the ideological enlightenment and cultural identity of the people.
In view of the "generalization" and "fragmentation" of cultural history research in recent years, Zhang argues that the discipline has its own research object. The statement that cultural history is only a method or perspective still entails further discussions. 
As such, the author classifies the field into three major research orientations. The first is the social history of culture, which treats cultural history as a research object parallel with political and economic history. This approach views cultural history through a historical lens, without emphasizing the uniqueness of research perspectives and methodologies. The second refers to the cultural history of society, which regards cultural history as a research method, instead of a relatively independent research field. The third points at the cultural history of culture, viewing cultural history as both a research perspective and method and a research object. 
Wang Jianwei is a research fellow from the Institute of History at the Beijing Academy of Social Sciences.
Edited by YANG LANLAN