Cultural memories of Xi'an moving from traditions to modernity
CHEN CHANGYIN
|
2021-07-29
|
Hits:
(Chinese Social Sciences Today)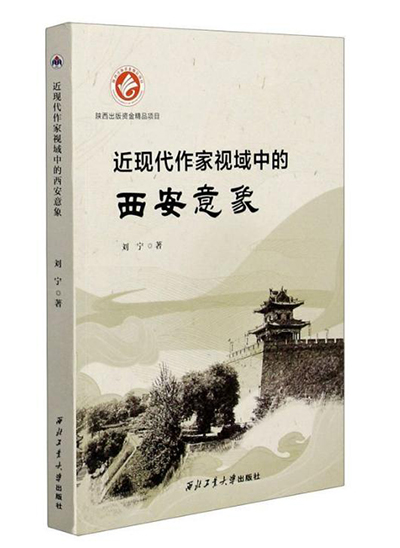 The Imagery of Xi'an in the Vision of Modern Writers
---
The Imagery of Xi'an in the Vision of Modern Writers, authored by Liu Ning, deputy director of the Institute of Literature and Arts at the Shaanxi Academy of Social Sciences, delineates the hard journey of the ancient millennial capital, Xi'an as it moved from traditions to modernity.
The author attempts to construct the modern cultural and life history of Xi'an over a centenary time span, revealing the northwestern hinterland's social and civilized transformations, which took place later than those of the eastern coastal areas. Apart from deepening research about modern China, the book also contributes to emerging Chinese literary geography.
In addition to taking Chinese literary sketches as research data, which display refined traditions of regional culture, Liu draws on data forms adopted by new history such as local chronicles, unofficial history and anecdotes, drama and fiction, folk songs, and slang. With a combination of extensive textual reading, fieldwork, and document collection, the author outlines the modern figure of the ancient capital.
If the site selection, planning, and functions build up the temporal and spatial framework of a city, the author gives Xi'an urban vitality through literary texts, showing the unique urban personality of the ancient capital. Xi'an has performed different historical roles in the 20th century—provisional capital, alternative capital, rear area during China's War of Resistance Against Japanese Aggression, bridgehead in the Great Western Development, and one of the national central cities. The city has witnessed modern material civilization's entrance to the ancient capital, from the Longhai Railway to gravel roads. During the first Five-Year Plan period (1953–1957), a cotton textile factory newly built in the eastern suburbs of Xi'an defined the new industrial landscape of the northwestern inland city, alongside the building of city walls in the 1980s and the urbanization process in the 1990s.
The book's overall framework is structured by geographical space and cultural landscapes, ranging from streets and alleys, publishing houses, hotels, and cinemas in the first half of the 20th century, to the Qinling Mountains, the Guanzhong Plain, the city of Xi'an itself, and valley landscapes in the second half of the 20th century. Geographical elements occupy a great deal of space in the book.
As a modern city was regenerated on the basis of an ancient city, the shift of urban space was exhibited through changes in downtown landscapes. Meanwhile, people's gathering shaped public space with differing functions when laying the foundation for economic, technological, and artistic development.
Chen Changyin is vice president of the Chinese Prose Society.